Spectrum |
Oct. 6 6:18 pm EST
Trollin' in the deep
Are you a troll?
Courtesy Brandwatch.com
Sometimes, it's hard to face the facts about oneself. Here are a couple quotes from familiar faces to fortify you before you undertake this grueling flowchart of self discovery.
Benjamin Franklin: "There are three things extremely hard: steel, a diamond, and to know one's self."
Blaise Pascal: "One must know oneself. If this does not serve to discover truth, it at least serves as a rule of life and there is nothing better."
Nietzsche: "One's own self is well hidden from one's own self; of all mines of treasure, one's own is the last to be dug up."
Aristotle: "Knowing yourself is the beginning of all wisdom."
Goethe: "Know thyself?' If I knew myself, I'd run away."
Take a deep breath. And then take this quiz.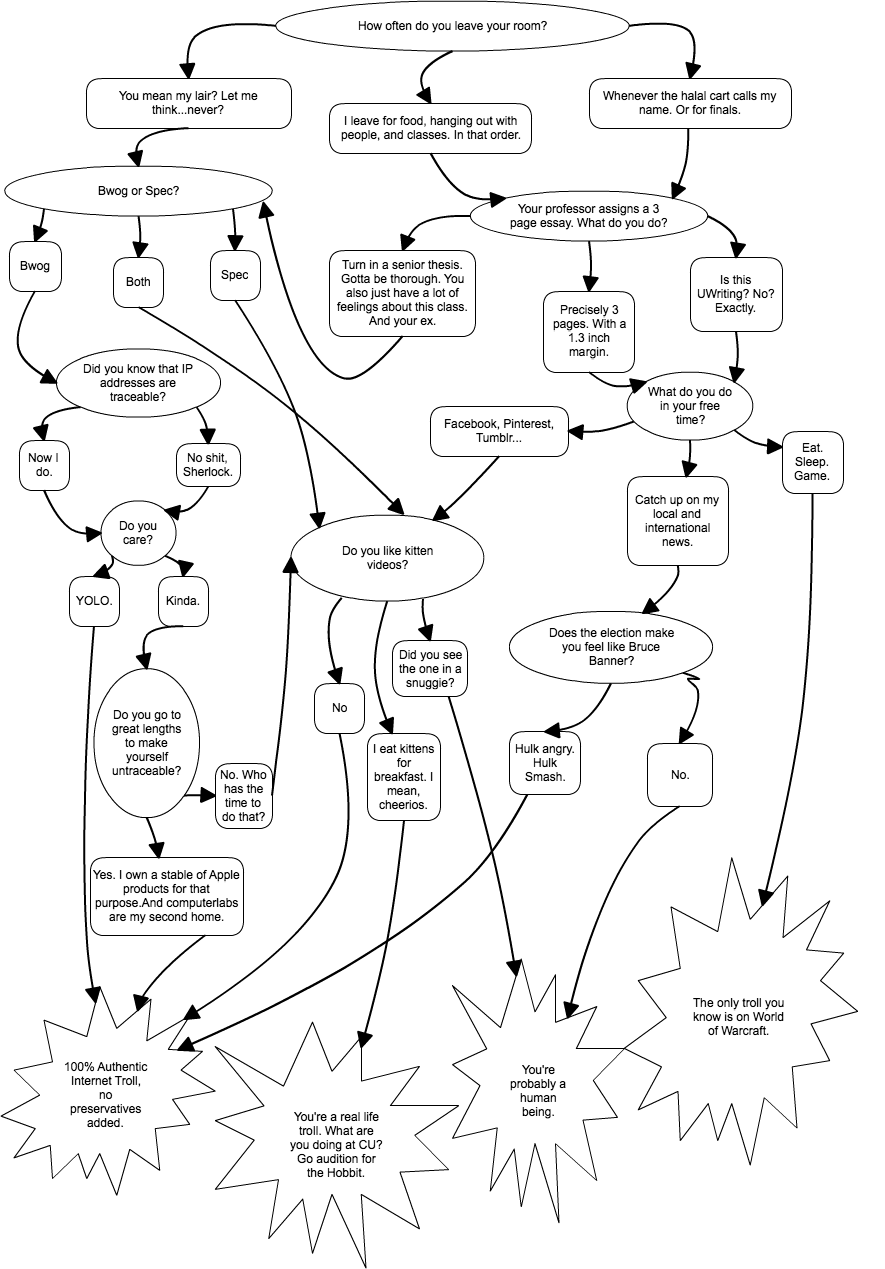 Image too small? Click here.
COMMENTS (1)
Leave a Comment
Be nice. Don't use HTML tags. And consider reading our full comment policy.